Robber Simon Marcus Rhodes-Butler missing from Ford prison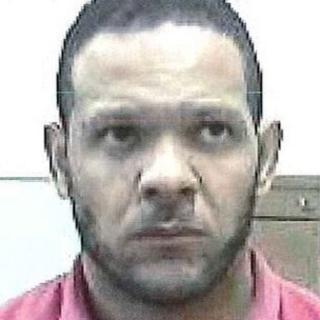 Members of the public have been warned not to approach a violent robber who has been missing from an open prison in West Sussex for more than a week.
Sussex Police said Simon Marcus Rhodes-Butler, 37, absconded from HMP Ford on 22 May.
He was jailed for seven years in September 2011 after he and an accomplice attacked and robbed a garage owner in South Norwood, south London.
Rhodes-Butler comes from Tottenham and has friends and family in London.
"We have been looking for Rhodes-Butler for a week but without success so far," said PC Steve Reed.
"We need to speak to anyone who might have an idea where he could be or where he has been staying."
Anyone who sees Rhodes-Butler has been told not to approach him but call 999 immediately.
On Wednesday, Sussex Police admitted it had no idea of the whereabouts of another dangerous man who absconded from Ford, near Arundel, seven weeks ago.
Kevin Brown, 54, was serving a life sentence for conspiracy to rob and firearms offences.
There have been no reported sightings since he walked out of the prison on 10 April.