Police seek convicted murderer Peter Overy in Chichester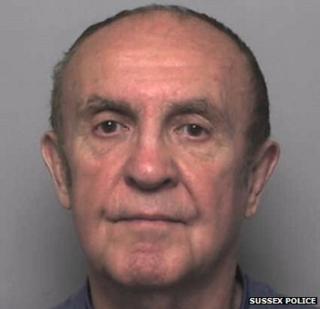 Police in Chichester are searching for a man convicted of murder, who has been recalled to prison.
Sussex Police said Peter Overy had failed to comply with the conditions of his licence and are now trying to locate him.
The 71-year-old had been sentenced to life imprisonment for the murder of his landlord Roger Walker, in 1991.
He had since been released as a life licence offender.
Sussex Police have not specified how Overy has breached the conditions of his release.
However, a spokesperson for the Probation Service said those under licence were "subject to a strict set of conditions and controls including restrictions on their movements and employment".
"If they fail to comply with their licence conditions, they are liable to be returned to custody," she added.
Overy, who is described as slim, athletic, with brown hair and brown eyes, is known to have links to Chichester and Portsmouth.
Police have appealed for anybody who has information about his whereabouts to contact them.