Nellie Herriot: Disappearance two years on still a mystery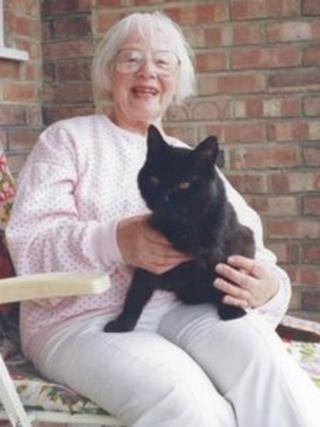 The disappearance of a 96-year-old woman with Alzheimer's two years ago remains "really frustrating and very upsetting", her great-nephew has said.
Nellie Herriot, from Brighton, was last seen getting off a bus in the Whitehawk area of the city on 23 April 2012.
Despite searches by specialist police teams and scores of reported sightings, her whereabouts remain a mystery.
George Holland said it was "even worse than not knowing his great-aunt had actually died".
"The not knowing what has happened to her is really frustrating, very upsetting.
"It's impossible to commemorate her life in any meaningful way at the moment because we just don't know for sure what has happened," he said.
'Vanish into thin air'
Ms Herriot was said to be thin and only 4ft 9in tall.
At the time of her disappearance, Sussex Police said her bus pass had been found in her flat but it was not known whether she had any money with her.
Two years on, the force said there had been no new lines of inquiry but they would continue to review the case every six months.
Mr Holland added: "The mystery which we cannot reconcile is that if you get lost, or you have an accident, surely somebody stumbles across you at some point.
"It seems improbable that in a large urban centre like Brighton it's possible to get off a bus and just vanish into thin air.
"It seems absolutely extraordinary."