Art deco pavilion reopens on Worthing Pier after renovation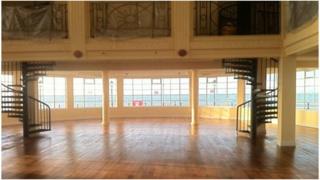 An art deco pavilion on Worthing Pier, which has been left empty for three years, has been renovated.
Built in 1935, the Southern Pavilion was last used as a night club.
The refurbishment began in January and is now complete. The managers hope it will be a multi-purpose venue, which will be used for weddings and conferences.
Managing director Phil Duckett said: "I think we've got the best view on the south coast."