Discovery New School in Crawley becomes first free school to shut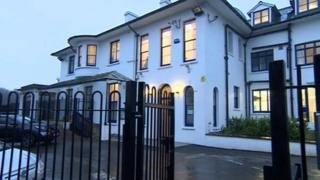 A free school in West Sussex will become the first in the country to be shut down later, following concerns over teaching standards.
The government withdrew funding from Discovery New School in Crawley, West Sussex, last year after it failed to make the required improvements.
Discovery, a Montessori school, opened in 2011 and was one of the UK's first free schools.
All 70 pupils are believed to have been found places elsewhere.
The school was put into special measures in May following criticism by Ofsted inspectors.
'Living hell'
The inspection team had warned there was a risk of children leaving the school unable to read or write.
It was ordered to close in December after two subsequent inspections.
Labour politicians have criticised the more than £3m of public money that was spent on setting it up.
Labour county councillor Chris Oxlade said: "It's been a debacle from start to finish.
"First of all, my heart goes out to the parents and the children at the school because they have been through a sort of living hell especially over the last few months.
"There's a huge sum of money that has basically been wasted on a political experiment that's gone horribly wrong."
Crawley Conservative MP Henry Smith is convinced that, given time, the school could have been turned around.
"I believe that the Department for Education should have given the school, which got a new head teacher and management in, time to turn itself around," he said.
"But the department were quite clear that they wouldn't tolerate a failing school."
In February, it was announced that secondary education at the troubled Al-Madinah free school in Derby will cease this summer because of government concerns about its quality of teaching.
The primary school will remain open.