Bexhill Playhouse Cinema saved from destruction after campaign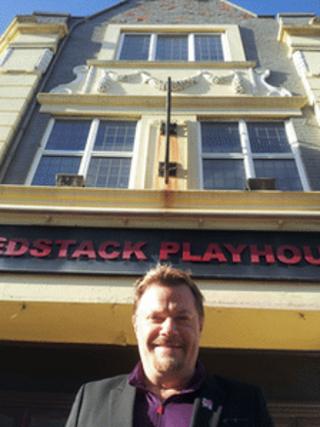 Campaigners aiming to save a cinema from destruction have claimed victory after raising enough money to buy the freehold of the building.
The Bexhill Playhouse Cinema, which opened in 1921, has been empty since closing in March 2008.
There were fears it would be bought and turned into flats and a chain pub.
However, campaigners say they now plan to turn it into a two-screen cinema and a community space where young filmmakers can be based.
Chairman of the campaign group, Tony Carr, said: "Our approach, making it a community cinema, focused on attracting parts of the community.
"It's about bringing the town together."
Campaigners have raised £475,000 through a variety of means and estimate restoration work could cost £2m.
Comedian Eddie Izzard, who is from Bexhill, was among those who gave their support to the campaign.