Driver dies in Arundel railway station ticket machine crash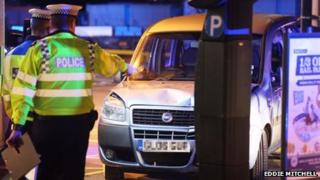 A driver was killed when his car crashed into a ticket machine at a railway station in West Sussex.
Paramedics tried to resuscitate the 68-year-old man, from Littlehampton, for more than an hour but he died at the scene.
The crash happened in the car park at Arundel Station at about 18:30 GMT on Saturday.
The passenger, a five-year old girl from West Lavington, suffered a slight head injury.