Stephen Edwards sentenced to 20 years for raping two women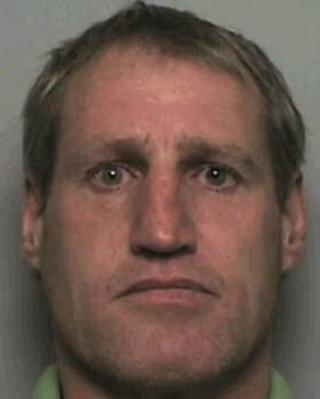 A man who raped two women - one who died shortly after the attack - has been sentenced to 20 years in prison.
Stephen Edwards, 49, formerly of Merevale, Brighton, faced two separate trials at Lewes Crown Court.
In December 2011, he was found guilty of two counts of rape in 1995 and 1996.
At the second trial, which ended on 23 December, he was found guilty of raping Pauline Jenkins, who died shortly after the attack at her home in Brighton in February 2011.
At the second trial he was also found not guilty of raping a 51-year-old woman he met in Brighton in 2010.
After the case Det Supt Nick May said: "Edwards committed a serious offence against a very vulnerable woman.
"He took advantage of Pauline's vulnerabilities for his own sexual gratification and abused her trust in the worst way possible.
"I would like to pay tribute to the family of Pauline Jenkins, who have remained dignified throughout a long wait for the trial, and who have sat through some very distressing evidence in court."
Edwards was told he will serve 13 years in custody and seven years on licence.
He has also been placed on the sex offenders' register indefinitely.