National Trust's Wakehurst Place to charge for parking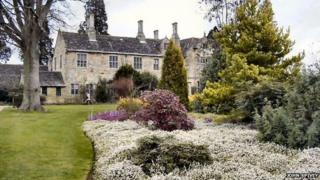 Visitors to a Sussex tourist attraction will have to pay up to £10 in parking fees from April because of a deficit of £1.4m.
Wakehurst Place is the country estate of the Royal Botanic Gardens, Kew.
Director Andy Jackson said it had been a very difficult decision and he was expecting a 40% drop in visitors as a result of bringing in the charges.
About 80% of visitors to Wakehurst Place each year are National Trust members, he said.
Cars will be charged £2 for the first hour, £5 for two hours, and £10 per day. Minibuses and coaches bringing school children on formal education visits will continue to be free.
'Balance the books'
Mr Jackson said just over 50% of people coming to Wakehurst spent less than two hours there, hence the £5 threshold.
"We need to find a way to balance the books," he said.
National Trust member Ray Turner, from Haywards Heath, said it was possible he would stop visiting the site as a result of the charges.
"I already pay one membership for the National Trust... I've decided if they impose the charges I will park at the showground, walk across the road, use the public footpath, and go in that way," he said.
National Trust members will still retain their free entry to Wakehurst Place.
Car parking charges will also apply to those visitors who do not buy a day ticket to enter Wakehurst or do not already hold a Wakehurst season ticket or a Friends of Kew Membership.