Chichester tree surgeon loses National Trust claim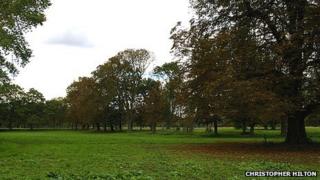 A tree surgeon who was paralysed after falling from an ancient horse chestnut tree has lost a claim for damages against the National Trust.
Jamie Yates fell 50ft (15m) while using a chainsaw on the decayed tree in London's Morden Hall Park in 2009.
The High Court heard Mr Yates, 26, from Chichester, did not have correct certification to carry out the work.
Mr Justice Nichol said that, as a result, the National Trust did not have a "relevant duty of care".
The court heard Mr Yates, who was self-employed, had never dismantled a tree of such height before and had probably fallen when an anchor point for his safety rope snapped.
Mr Justice Nichol said that Mr Yates, who does not remember the fall, had "suffered a fall which caused him grave injuries".
"They have radically altered his life [and] anyone who learns of the case must have enormous sympathy for him," he said.
However, he added that Mr Yates was "entitled to compensation from the trust if, and only if, the trust owed him a relevant duty of care".
"I have concluded that it did not," he said.