Deborah Levey murder: 'Jekyll and Hyde' Phillip Brown convicted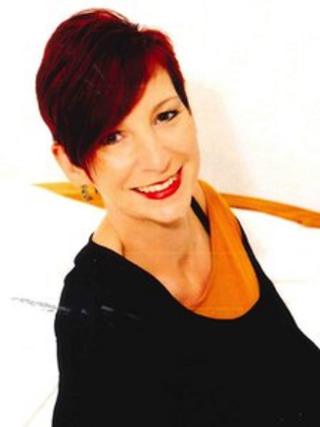 A man who was once described by his former girlfriend as having a "Jekyll and Hyde" character has been convicted of her murder.
Phillip Brown, from the Selsey area, had denied murdering 44-year-old Deborah Levey at her West Sussex home.
He smothered her, then sent her bogus text messages expressing false concern about her whereabouts.
Two months earlier, Ms Levey ended their "passionate and highly charged" relationship, Lewes Crown Court heard.
Brown, aged in his mid-40s, continued to pursue her, jurors were told.
He was convicted following seven hours of deliberation by the jury at the end of a four-week trial.
'Evil act'
The court heard Ms Levey, a care scheme manager, was found dead at her home in East Ashling in January last year by a colleague who was due to travel with her to London for work.
A post-mortem examination was unable to find evidence that she died from natural causes but did rule out suggestions she may have self-harmed or overdosed.
Prosecutor Mark Dennis QC said there were "tell-tale" signs that her death was by asphyxia.
The jury was told Mr Brown was "possessive and controlling" of Ms Levey.
Det Supt Ian Pollard, of the Surrey and Sussex major crime team, said after the case: "This was a complex and painstaking investigation.
"He evidently thought he could mask his evil act of smothering Debbie with a string of distractions, false clues and stories.
"But we were eventually able to show, to the satisfaction of the jury, that he was indeed the killer, and justice has now been done for Debbie and her family."
Sentencing was adjourned until Monday.