Discovery Free School closure decision 'is final'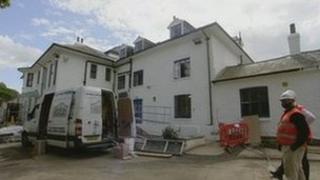 A decision to close a free school over poor standards is final, the Department for Education (DfE) has said.
It follows a meeting on Tuesday between governors of Discovery New School in Crawley and schools minister Lord Nash.
Governors of the primary school wanted funding to continue until the end of the summer term instead of April.
The DfE said Lord Nash had met school representatives and would carefully consider the issues they raised but funding would be withdrawn as planned.
A statement issued by the DfE said: "The decision to close the Discovery New School is final and funding will be withdrawn from the trust at the end of the spring term.
"We are working with West Sussex County Council to ensure the children affected have suitable alternatives in place and their transition is as smooth as possible."
'Positive meeting held'
The statement said most free schools were performing well with 75% rated as good or outstanding, but the DfE would not hesitate to intervene and take swift action if children were denied the education they deserved.
Earlier, Crawley MP Henry Smith, who attended the meeting, had said the schools minister had agreed to look again at the case.
He said: "That doesn't mean that we have secured additional funding beyond the Easter holidays, but it's certainly a lot more positive than an outright no."
The school's chairman of governors Chris Cook had said extending government support would allow staff to show delivery of the school's action plan and reduce disruption for children.
The school posted a statement on its website which said it had submitted a "credible and strong" plan but it did not believe its strengthened management team and new head teacher had been given enough time to deliver improvements.
Discovery, a Montessori school, opened in 2011 and was one of the UK's first free schools.
It was put into special measures in May following criticism by Ofsted inspectors.
It was ordered to close in December after two more inspections.