Deborah Levey death: Phillip Brown 'murdered ex-girlfriend'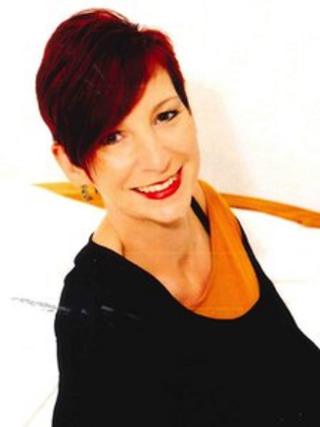 A jilted man murdered his on-off girlfriend after trying to win her back, a jury has been told.
Phillip Brown is accused of smothering Deborah Levey at her home in East Ashling, near Chichester, West Sussex, in January last year.
Lewes Crown Court heard Mr Brown was "possessive and controlling" of Ms Levey, 44, who told friends he had a "Jekyll and Hyde" personality.
Mr Brown, aged in his 40s and from the Chichester area, denies murder.
Jurors heard that two months before she was found dead, Ms Levey ended her "passionate and highly charged" relationship with Mr Brown.
Prosecutor Mark Dennis QC said: "The prosecution allege that having gone round to the deceased's home that Sunday afternoon with the intention of trying to win her back and restart their relationship, and having spent time together, both drinking and engaging in no doubt earnest and genuine conversation about their future, there came a point when the fragility of their relationship was exposed once again.
"But this time it led to tragic consequences.
'Phone dumped'
"Sadly, it would have taken but a moment for the defendant to have given vent to his anger and frustration if he was failing in his ultimate dream and finding himself once again rebuffed.
"The deceased, who was by then heavily in drink, would have been in no position to have resisted a sudden outburst of aggression at the hands of the defendant."
The care scheme manager was found dead on the morning of 28 January last year at her home by a colleague who called on her as they were meant to travel to London for work.
Mr Dennis said the initial impression had been that Ms Levey had died from natural causes, or self-harm by way of an overdose.
"There were, however, three particular features which either didn't fit properly with the apparent scene or raised questions as to what had really happened inside the house," he said.
He said Ms Levey was covered by a blanket up to her neck, which "appeared to be contrary to what you would expect had the deceased covered herself".
Fresh "love bites" were found on her neck and her mobile phone was found dumped at the bottom of a goldfish tank near the sofa, he added.
A post-mortem examination was unable to find evidence that Ms Levey died from natural causes, but ruled out suggestions she may have self-harmed or overdosed.
Mr Dennis said there were "tell-tale signs" that death was by asphyxia.
He said in the hours after she died, Mr Brown sent Ms Levey text messages raising his concerns about her whereabouts to shift any suspicion from himself.
The trial continues.