Chess fans head to Hastings for 89th tournament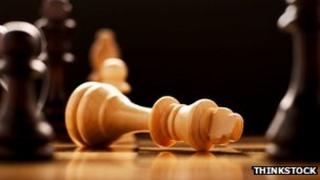 Hundreds of people are expected to visit East Sussex over the next week for the 89th Hastings International Chess Congress.
The tournament was opened on Saturday at the town's Horntye Park sports complex by council leader Jeremy Birch.
The event was first held in 1895, and Councillor Birch described it as the "longest running chess congress in the world, and one of the best known".
He said visitors were a welcome boost at an otherwise quiet time of year.
The chess congress ends on 5 January.