Westhampnett travellers site approved by Chichester council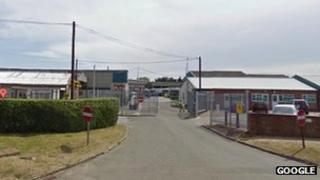 Plans to create a site for travellers in a West Sussex village have been given council approval.
Proposals to create the nine-pitch short-stay site at Westhampnett Depot were backed by Chichester District Council on Tuesday.
Bill Harding, from Westhampnett Parish Council, said the site would not be of benefit to the village or travellers.
The council said it had to balance the needs of the local community and the Gypsy and traveller population.
Mr Harding said: "We are not at all happy with the fact that they've sited it there because it's right in the middle of the village and we feel that's going to be disrupted.
"We feel it's not going to be of any benefit to the village, or to the travellers who are going to be restricted to a three-month stay anyway.
"There will be very little interaction between the two communities, which won't help too much."
Council leader Heather Caird said: "We completely understand that Westhampnett residents have concerns and we will work closely with them and the parish council to make sure all their concerns are addressed and to keep them informed of developments.
"As part of the planning process we will undertake a full engagement process with all affected parties."
Following a public consultation the plans are likely to go before the council's planning committee in April or June, a council spokesman said.
The half-acre site would be part of a countywide scheme which aims to reduce the number of unauthorised camps in West Sussex.