New Crawley cemetery 'could be outside borough'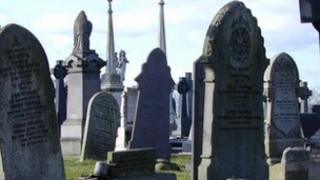 The hunt for somewhere to bury Crawley's dead is extending outside the borough after councillors made a U-turn on plans to convert playing fields.
The borough council dropped plans to use the sports fields at Ewhurst amid fierce local opposition after a report revealed potential flooding problems.
Now it is exploring new potential sites to meet what has become an urgent need.
With burial space in the borough running out fast, a new site must be in place - if not ready - by April 2016.
The council has, for eight years, been looking for a suitable site to use once the existing Snell Hatch burial ground is full - and has considered more than 40.
The public playing fields at Ewhurst were identified as the most suitable but ran into opposition from people living in the area.
High water table
Almost half of those who responded to a council survey opposed using Ewhurst, and more than 1,300 signed a petition against the plans.
The scheme was finally kicked out when a detailed survey and soil analysis revealed an unexpectedly high water table and other problems which would have proved costly to overcome.
It hopes to find a short-term answer by extending parts of the existing Snell Hatch site, including an area for Muslim graves, which are due to run out by April 2014.
But the longer-term solution may not be found within the borough.
The latest council report says even with the extensions, burial room will run out by the end of 2017.
And it adds: "To avoid significant risk of disruption to this service, the council will need to have acquired/identified a suitable site for a replacement cemetery by April 2016 at the latest.
"The council is investigating a number of identified sites, both inside and outside the borough, to ascertain the suitability of these sites."