Former teacher Christopher Robin Jarvis jailed for abuse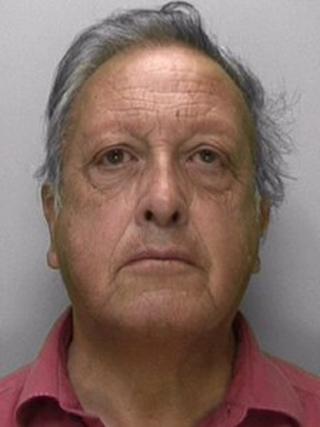 A retired teacher who admitted 14 sex offences against boys at a former school in East Sussex has been jailed for eight years.
Christopher Robin Jarvis, 70, of Eastbourne, had previously pleaded guilty to a number of counts of indecent assault and gross indecency.
The offences took place between 1964 and 1977 at St Peter's Preparatory School, Seaford, which closed in 1982.
Jarvis was sentenced at Hove Crown Court on Monday.
Judge Guy Anthony told him: "Sadly it shows that there were two sides to your character and sadly it's the darker side that brings you here today."
Det Con Hannah Elmer, of Sussex Police, said: "During his time there he targeted young and vulnerable boys who were powerless to say no to him.
'Distressing case'
"He systemically groomed each of his victims, becoming someone who they liked and trusted. He was then able to use this, and his position as a teacher, to his advantage by getting the boys on their own and sexually abusing them.
"This was a complex and distressing case during which each victim showed great courage in coming forward and re-living events which had occurred many years before.
"Thanks to their strength we have been able to investigate this to a positive outcome and have provided many others with some form of closure. This investigation shows that all such incidents, no matter how historic, can be investigated and justice served."
Jarvis was charged following allegations made in October 2012.
He taught at St Peter's, which was an independent school for boys, between 1962 and 1982.
The current Archbishop of Canterbury Justin Welby was a pupil at St Peter's in his youth.