East Sussex maternity services options announced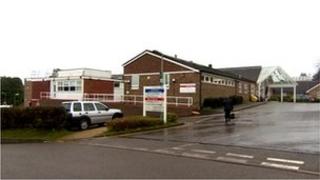 Six options for changes to maternity and paediatric services in East Sussex have been announced by the joint clinical commissioning groups (CGCs).
Their report gives the options for services at hospital sites in Eastbourne, Hastings and Crowborough.
In May temporary changes were brought after NHS managers branded the service "unsustainable" due to staff shortages.
The plans will be open for public consultation before being submitted to the county council.
Short-stay
All options include obstetric-led maternity services, two midwife-led birthing units and an overnight paediatric ward in the county.
Under the plans being considered there would continue to be a short-stay paediatric assessment unit at both Eastbourne District General Hospital and the Conquest Hospital in Hastings.
Emergency gynaecology services would be at the same site as obstetrics, the report said.
Four of the six options include keeping a midwife-led unit at Crowborough.
None of the options includes a provision of obstetrics and in-patient paediatrics at both Eastbourne and Hastings, the CGCs said.
A series of public meetings will be held on Wednesday, before the CGCs decide whether to submit the plans to East Sussex County Council.
In May, temporary changes to maternity and paediatric services were brought in.
NHS managers at Eastbourne District General Hospital had proposed the changes to cope with staffing shortages.