Commons debate on Mayfield Market new town plan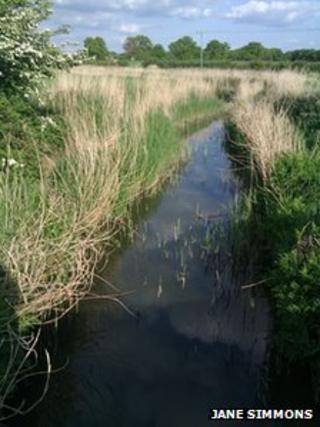 Opposition to the building of a 10,000 home new town around ancient villages in the Sussex countryside has been raised in a House of Commons debate.
Mayfield Market Towns wants to build the complex in the villages of Twineham and Wineham and parts of neighbouring Woodmancote, Albourne and Shermanbury.
Part of the site sits in the Mid-Sussex constituency of MP Nicholas Soames.
He said it would destroy "beautiful countryside and valuable agricultural land" where infrastructure was poor.
In a Commons debate called by the Conservative MP, he said the area was already blighted by serious flood issues.
Mid Sussex District Council has also declared its opposition to the proposals, arguing it has identified sites more suitable for development in its local plan.
Mr Soames warned the government that allowing the "appalling development" to go ahead would be a betrayal of local communities, who were promised they would be able to decide where new housing should be built.
'Reprehensible'
Part of the proposed Mayfield new town would also fall in Arundel and South Downs - the constituency of the Conservative MP Nick Herbert.
He accused the developers of "reprehensible behaviour" in distributing 8,000 leaflets to residents north of Horsham claiming the new town would avoid the need for new homes in their area.
Housing minister Kris Hopkins said new towns were the right solution in some areas, but he told MPs they should have local community support.
Last month, a seven-mile yellow ribbon was wrapped around the proposed site of the new town by the protest group Locals Against Mayfield Building Sprawl (LAMBS), which said the scheme was "completely unsustainable".
If planning permission is granted, Mayfield Market Towns hopes to start construction in 2017.
It said its "well-planned new community", which would take an estimated 20 years to complete, would provide a full range of facilities including a new academy, at least three primary schools, and shops.