West Sussex council considering resurfacing minor roads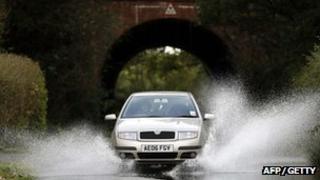 West Sussex County Council has said it is "seriously considering" spending millions of pounds on resurfacing unclassified roads.
The council conceived the plans in the summer and autumn after residents complained of the deterioration of some surfaces.
A spokesman said the area had had some of the worst weather in living memory over the past three years.
The plans would see the money spent over the next two years.
In 2012/13, 22% of unclassified roads, which make up 55% of the authority's road network, were in need of repair.
The council spokesman said studies had indicated that high quality road surfaces would save millions in maintenance costs over the next 20 years.
Pieter Montyn, cabinet member for highways and transport, said: "We cannot give an exact figure at this stage, but our findings suggest if we invest heavily now in upgrading road surfaces, it will be cheaper in the long run to maintain them and stop them deteriorating."
He said he hoped to make a statement at the next full council meeting on 13 December.