Hastings 'under pressure' from London benefit families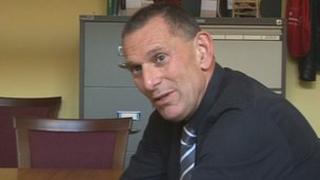 An East Sussex council says it is concerned about the number of benefit dependent families being moved out of London into Hastings.
Hastings Borough Council said it "guestimated" up to 100 people had been put into private rented accommodation by London boroughs.
Leader Jeremy Birch said they would put pressure on children's services, social services and public health agencies.
Newham council said 23 families had been moved, but no-one had been forced.
'Reduce dependency'
Labour leader Mr Birch said Hastings worked out its figure of 100 on the basis of the number of households with children.
"At the same time as we are trying to regenerate Hastings and reduce benefit dependency we are being sent more families who are in that position," said Mr Birch.
"I don't think these people want to come to Hastings but they have ended up 60 miles way from friends and family.
"They are coming because of the benefit challenges and the housing challenges in Newham."
Labour-run Newham Council said 23 households had moved from Newham to Hastings since 2012. Previously five residents moved.
It took the education and medical needs of tenants into account, it confirmed.
'Small percentage'
"Newham - along with other councils across the UK - is experiencing a housing crisis," it said in a statement.
"The government's changes to the benefits policy has made London unaffordable for many.
"This has resulted in an influx of people moving to Newham from other parts of London, which has put our private rented sector under increased pressure.
"Only a small percentage of our homeless residents are offered accommodation outside London."
Amber Rudd, Conservative MP for Hastings and Rye, said most of the homes involved were one and two bedroom properties.
"They are all either single people or single people with a baby or a couple," she said.
"What Newham is doing is absolutely disgraceful because it's unreasonable to move people 60 miles from their support, particularly if they are single mothers.
"They should be housing them in Newham."