E-fit of Worthing rape suspect released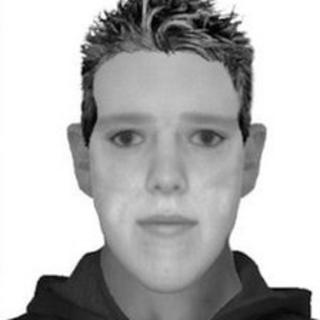 An e-fit of a man suspected of raping a woman in an alleyway in Worthing has been released by police.
The 25-year-old victim was attacked as she walked home along Littlehampton Road in the early hours of Sunday.
Sussex Police said she met the man along the route and was walking with him when he suggested a shortcut into the alleyway near the Mister Clean carwash and then attacked her.
The suspect is thought to be in his early 20s, and about 5ft 3in tall.
Det Insp John Wallace said the woman and her attacker met on Broadwater Street and walked into South Farm Road, then into Poulters Lane, before she was attacked near Littlehampton Road.
Officers are appealing for anyone who saw the pair, or who recognises the man, to contact the force.