Searches for lost Dylan Alkins go against safety advice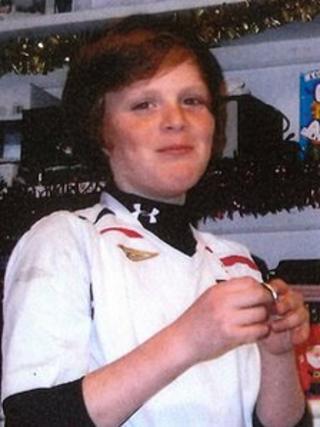 Friends of a 14-year-old boy who was swept out to sea at Newhaven hours before a storm battered Britain have been searching the Sussex coastline for him, against safety advice.
Searches were organised on Facebook amid warnings from coastguards and police of continuing strong winds on the coast and difficult conditions.
Organisers have not commented to the BBC, but have taken safety steps.
An RNLI crew also went out on Sunday to search for Dylan Alkins near Newhaven.
A spokesman for Solent Coastguard said: "We can only advise them not to do it. We don't advise it with the winds as they are at the moment."
A Sussex Police spokeswoman said: "We sent them a message on Friday advising them not to go down there. It's still very difficult, with big winds and big waves. We have told them to be very careful."
People who were joining in the searches planned their activities on Facebook, with small groups planning to cover beaches from Brighton to Eastbourne.
Safety measures planned by the group included ensuring children were accompanied by adults, asking everyone taking part to fill in a form to keep a record of attendance and obtain their emergency contact information, and asking people to wear fluorescent tabards.
Dylan was playing on the shore with friends at West Beach last Sunday, when he was swept away.
He was last seen playing in the surf about 30ft (10m) from the shore at about 16:15 GMT. None of his friends was injured.
Sussex Police said an immediate and an intensive search involving police, coastguard and the Newhaven in-shore lifeboat followed in "atrocious conditions".