Orchid View: Families question case review's independence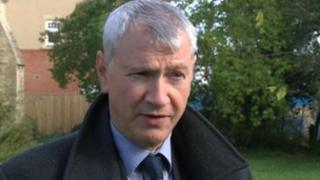 Families of people who died at a care home where institutionalised abuse and neglect took place have questioned the independence of an official review.
West Sussex Coroner Penelope Schofield ruled neglect contributed to the deaths of five elderly people at Orchid View in Copthorne, near Crawley.
A serious case review began after the inquest into 19 unexplained deaths at the home, which ended last week.
Review chairman, Nick Georgiou, said he was completely independent.
Mr Georgiou is the former director of adult services for Hampshire County Council.
Lawyers acting for seven families whose elderly relatives died at Orchid View said they had written to ask him how the case review would remain impartial when it was being conducted by a former social services director.
Social services was among the organisations responsible for safeguarding Orchid View residents before the home closed.
The lawyers have also asked for information about what the review will cover.
"There are real concerns amongst the families that we are not going to get any further and actually get to the bottom of why these failings took place," said lawyer Ian Christian.
"The families who have lost loved ones have waited long enough to see action taken to improve the care industry following their devastating losses.
"They do not deserve to be kept waiting any longer about what the lasting legacy of the inquest will be - which should be an overhaul of the industry to ensure the same scandal cannot happen again."
The coroner said the home, then run by Southern Cross, was "mismanaged and understaffed" and riddled with "institutionalised abuse".
She also criticised the Care Quality Commission (CQC), which gave the home a "good" rating in 2010, a year before it closed.
The families have called for a public inquiry.
Mr Georgiou insisted the serious case review would be impartial.
"I am a completely independent person of anybody in West Sussex," he said.
"The whole purpose of a serious case review in 'safeguarding adults' work' is that you bring in somebody that has no local connections, who will work with the agencies there to ensure that there's a thorough and impartial process."