Orchid View inquest: Care inspectors' actions defended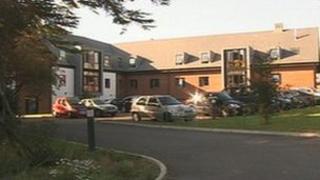 A coroner hearing an inquest into a series of deaths at a West Sussex care home has asked the Care Quality Commission (CQC) why inspectors did not close it instead of issuing a warning.
The hearing in Horsham is into the unexplained deaths of 19 residents at Orchid View in Copthorne, near Crawley.
The inquest has heard concerns about staffing, training and use of medicine.
CQC inspector Edward McLeod told coroner Penelope Schofield the processes meant there was no quick fix.
Orchid View, which has since closed and reopened under a new name and new management, was run by Southern Cross.
'Appalling state of affairs'
Ms Schofield said about concerns at the care home: "You knew all this. Why didn't you shut it, instead of just issuing a warning notice?"
Mr McLeod said: "The processes mean we have to engage with the provider. There could be no quick fix."
The coroner told him: "Members of the families would probably find that totally unacceptable."
She added: "How much more evidence did you need for this appalling state of affairs?"
Mr McLeod said: "Care homes do have a certain amount of time to achieve compliance."
And he added: "To close a home is a big step, a traumatic experience."
The inquest heard the CQC produced two reports on Orchid View in 2011 and issued the warning.
Managers of the care home closed Orchid View later that year.