Yellow ribbon to mark opposition to new Sussex town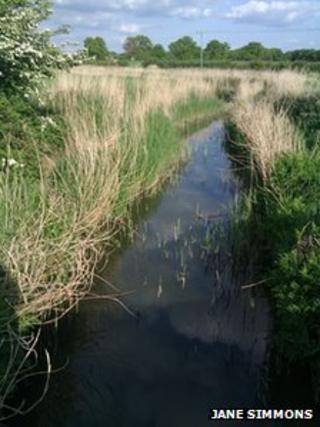 A seven-mile yellow ribbon is to be wrapped around more than 1,000 acres of Sussex countryside by campaigners opposed to the building of a new town.
Developer Mayfield Market Towns wants to build up to 10,000 new homes between Hurstpierpoint and Henfield.
Protest group Locals Against Mayfield Building Sprawl (LAMBS) said the scheme was "completely unsustainable".
The ribbon will enclose the villages of Twineham and Wineham and parts of Woodmancote, Albourne and Shermanbury.
The developer has earmarked a number of potential sites for its new town, and the ribbon will be wrapped around what would be the town centre of one of them on Wednesday.
LAMBS spokesman Anthony Watts Williams said: "When we first heard about the proposal to have a new town built in this part of rural Sussex most people took it with a pinch of salt.
'Well-planned community'
"How could anyone build a town of some 10,000 homes in an area that has no infrastructure, no jobs, is prone to flooding and is miles away from a railway station?
"The proposal is not supported by district and parish councils, MPs, and all the people we have spoken to who live and work in this area."
Mayfield Market Towns said its proposed development would provide a full range of facilities including a new academy, at least three primary schools, and shops.
It added that a "well-planned new community" would be better than "more and more add-on development which is bad for existing towns".
If planning permission is granted, construction would start in 2017 and take an estimated 20 years to complete.
The proposals are being discussed at a public meeting on 18 October at Adastra Hall, Hassocks, West Sussex, from 19:30 BST.