Campaign to restore war hero Wilbraham Lennox's grave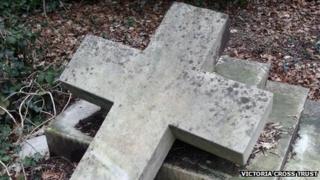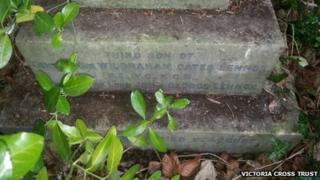 A campaign has been launched to restore the neglected grave of the first Royal Engineer to be awarded the Victoria Cross.
Gen Wilbraham Lennox was honoured in 1854 for his bravery during the Crimean War.
He is buried on the family plot at Woodvale Cemetery in Brighton, which the Victoria Cross Trust says has been neglected for more than a century.
The trust hopes to raise £25,000 for the restoration project.
Born in 1830 at Molecombe House on the Goodwood Estate near Chichester, Lt Lennox, who later rose to the rank of Lt Gen, and 100 soldiers entrenched themselves in Russian rifle-pits at at Sevastopol.
They kept the Russian forces at bay under fierce rifle and musket fire, repelling attempts to dislodge them during the night.
A spokesman from the Victoria Cross Trust said: "The situation today is heartbreaking to see, a man of such historical and national importance totally forgotten by a nation.
"We believe it is only right to restore the Lennox family plot and allow future generations to pay respect and reverence to a hero of our great nation."
Gen Lennox's Victoria Cross and other awards are displayed at the Royal Engineers Museum in Chatham in Kent.