Knowles Tooth holiday centre closure criticised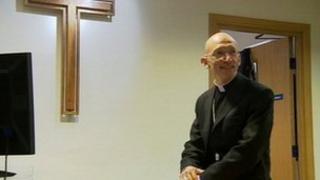 A group that helps unemployed families has criticised a Church of England charity's decision to close a West Sussex holiday centre for children.
Knowles Tooth at Hurstpierpoint will take no more bookings after this year.
Trustees confirmed the centre, which is run by the Family Support Work (FSW), had lost £40,000 since April and could not continue to "lose money forever".
"It is an extremely narrow-minded decision," said Tony Greenstein, of Brighton Unemployed Centre.
"The church should be putting more money in."
'Rich organisation'
Mr Greenstein said his centre had been taking inner-city and refugee children to Knowles Tooth for a decade. The centre also provides holidays for disabled children.
"They are extremely happy there," he said. "It's a wonderful place that's irreplaceable.
"The church is a rich organisation - a massive landowner.
"At times like this when there has been a massive attack on the poor for the church to then add its pennyworth to that is appalling."
The Bishop of Chichester is president of the FSW charity, which runs Knowles Tooth and nominates its chairman. Many of its trustees work for the diocese.
'Needs new roof'
But a statement from Bishop Martin Warner said it was legally and financially a separate charity.
The Rev Paul Doick, vicar of St John's Church, Hove, who is an FSW trustee, said: "[Knowles Tooth] needs a new roof and we need to make sure that we are up to date with current legislation on fire and health and safety.
"These constant updates cost money which when you are making a loss is very difficult to afford."
FSW Director Maggie Simons said its other work with children and families across Sussex would be strengthened as a result of the decision.
"It will allow the charity to fulfil its vision of increasing and developing the community team," she said.
"The provision currently offered to FSW families at Knowles Tooth will continue from alternative venues in association with the charity's partner organisations."