Orchid View inquest: Care home 'unsafe staffing levels'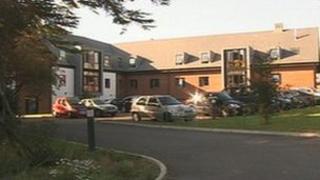 Elderly residents at a care home that saw a series of deaths were not safe because there were insufficient staff, the former manager has told an inquest.
The hearing in Horsham is into the unexplained deaths of 19 residents at Orchid View in Copthorne, near Crawley.
Meera Reed had been a qualified nurse since 1996 but had never run a care home for the elderly until she was made manager in 2009, the inquest heard.
She said senior managers gave her very little guidance or support.
Orchid View, which has since closed and reopened under a new name and new management, was run by Southern Cross.
'Overdose cover-up'
When asked by coroner, Penelope Schofield, if she felt the ratio of staff to residents that Southern Cross had in its budget was too low, Ms Reed replied: "Yes... because of the area or size of Orchid View, it was not safe or enough."
The coroner asked her: "Not safe for who?"
Ms Reed said: "Not safe for both parties, the staff or the patients."
The inquest has previously heard claims that Ms Reed requested the shredding of medical documents for resident Jean Halfpenny after the pensioner was taken to hospital.
At the hearing on Wednesday, Ms Reed denied document shredding had ever happened.
Mrs Halfpenny's family believe she died because she was given wrong levels of the medicine warfarin while at Orchid View.
When she was asked by the coroner if new handwritten medical notes were written to cover up a suggested warfarin overdose given to Mrs Halfpenny, Ms Reed said she knew nothing about it.
She told the inquest she was unable to investigate Mrs Halfpenny's death because she was too busy.
She also told the hearing Southern Cross forbid her from hiring bank nurses during staff shortages.
She said that forced her to have to phone around and ask people to come to work at the care home.
The inquest was adjourned until Friday.