Orchid View inquest: Three staff for 30 residents, hearing told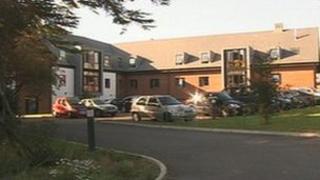 An inquest into 19 unexplained care home deaths has been told that at times just one nurse and two carers were looking after about 30 residents.
Sharon Gilmore, a former senior staff nurse at Orchid View in Copthorne, West Sussex, said staffing levels made the job extremely stressful.
The home, which was closed in 2011 and reopened under a new name and new management, was run by Southern Cross.
Ms Gilmore said staff shortages meant patient care suffered.
She said residents would sometimes go without baths and on one occasion she found 28 mistakes on patients' charts.
She said she had made a written complaint to managers.
Ms Gilmore told the inquest, in Horsham, that on her first day in the job in 2010 she received no induction.
Part of her job was to order and administer medication to patients at the home.
When asked why some patients were not give their medication, she said that sometimes their prescriptions were changed when they went into hospital and they would have to wait for new deliveries.
The inquest continues.