Family tribute to Climping crash biker Robert Giacopazzi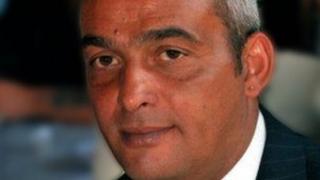 A motorcyclist who died in a collision with a car in West Sussex has been named by police.
Robert "Jacko" Giacopazzi, 48, from Bognor Regis, died at the scene in Crookthorn Lane, Climping.
His family described him as a loving husband, son, brother, father and friend whose loss had left a huge hole in their hearts.
The car driver, a 53-year-old woman, was arrested on suspicion of causing death by careless driving.
The woman, also from Bognor, has been bailed until 26 October.
Sussex Police have renewed their appeal for any witnesses to the crash to come forward.