Runner Sam Brighouse died after 'ibuprofen and supplements'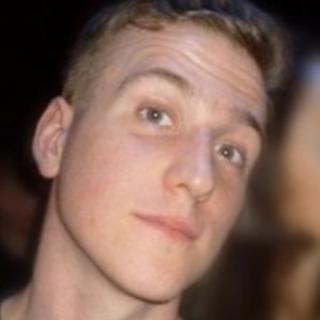 A runner who collapsed at the Brighton marathon died from a reaction to sports supplements and ibuprofen, a coroner has ruled.
Sam Harper Brighouse, 23, collapsed on Grand Avenue, in Hove, 16 miles (26km) into the race on 14 April.
Coroner Veronica Hamilton-Deeley ruled he died of bowel ischemia and a gastro-intestinal haemorrhage.
She said this was brought about by a reaction to sports gels, ibuprofen, dehydration and endurance exertion.
Recording a verdict of misadventure at Brighton County Court, she said Mr Harper Brighouse, from Forest Hill, in South East London, died from a combination of complications which had "never been recorded before".
'Definition of misadventure'
She said: "His intent was to undertake to run the Brighton Marathon and [he] prepared entirely sensibly.
"He didn't indulge in any risky behaviour. The products he used to support him were recognised and recommended.
"Everything that Sam did was entirely appropriate and yet events took an unexpected and unintended turn which led to his death. This is a definition of misadventure."
The inquest was told that at the time of his death, his potassium levels were three times the normal level which caused his heart to stop.
Speaking after the inquest his uncle, Robert Brighouse, thanked the people who attended to his nephew after he collapsed.
"Sam's death was described by the coroner as extraordinarily rare," said Mr Brighouse.
"But it is a tragic reminder that participation in any endurance event, and taking gels and analgesics to help you get through it, carries a level of risk - no matter how fit you are or how hard you train."