Bob Lanzer resigns as leader of Crawley Borough Council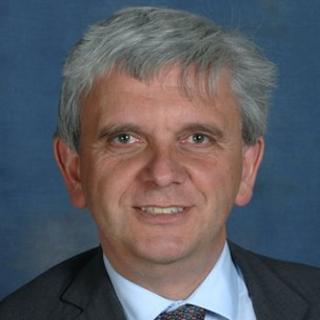 The Conservative leader of Crawley Borough Council has resigned due to stress, after investigations into claims of harassment.
Bob Lanzer's resignation follows a claim by former Conservative councillor Karl Williamson, who reported him to the party and the police.
Mr Lanzer made a similar claim to Sussex Police against Mr Williamson.
Investigations by the force and the Conservative Party have both been dropped.
Mr Williamson has since left the Conservative party and joined UKIP.
Sussex Police said: "Two men were seen separately at Crawley police station on 31 July and 5 August and were issued with Police Information Notices (PIN) under the Protection from Harassment Act 1997."
A PIN is issued if police receive two or more allegations of harassment causing alarm or distress, a police spokesman said.
Mr Lanzer said: "Now that the police and party investigations against me have ended without any charges, cautions or suspensions, this is the right time to stand down.
"The last few months have been quite difficult, stressful and distracting."
'Need clear direction'
He said he would continue to work as a councillor.
Mr Williamson said: "The upcoming jostling for power... is unfortunate as all this could have been avoided two months ago."
He said there had been an "unnecessary destruction" of the Conservative Group on the council.
Mr Lanzer's deputy, Councillor Claire Denman, has become acting leader until a new one is appointed, a council spokesman said.
Councillor Peter Lamb, leader of the Labour group, said; "I can understand on a personal level why he's been under considerable strain over the last few months.
"We've got issues affecting the town [including] Gatwick Airport expanding and the local plan into how the town develops over the next 15 years.
"What we need right now is clear direction. The leader is going and the deputy leader has said she's not going to maintain that role, so who is in charge?"
A new leader is expected to be decided a meeting of the council in either September or October, a local authority spokesman said.