Birthday Honour for Sussex woman who helps underprivileged children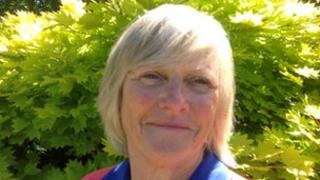 A woman from Sussex who has helped buy underprivileged children Christmas presents has been recognised in the Queen's Birthday Honours list.
Anne Bickmore has received a British Empire Medal (BEM) for charitable services through her ABC Fund, which is based in Brighton.
It provides children with holidays, days out, food and Christmas presents.
Mrs Bickmore said the fund helps about 1,000 children a year and she was delighted by the award.
"It's such an honour, not only for me but for all our volunteers," she said.
Mrs Bickmore set up the charity in 1991 when she was a swimming teacher and could not afford to pay for pool hire.
Community dedication
Other people from Sussex who have been recognised in the list, include John Wright, who is a volunteer for Crawley Neighbourhood Watch Association.
He has received an MBE for services to the community after being chairman of his association for 10 years.
Also recognised was Sara Bowers, from Steyning, who received a BEM for services to the community.
In 1990 she was founder member of Steyning Chamber of Trade and is still an active committee member.
She has also helped with other Steyning community events including the arts festival, music society, film society and farmers market.