Eastbourne Langney Centre shops reopen after roof collapse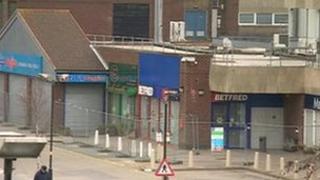 Traders have started to reopen their businesses six months after the roof collapsed at a shopping centre in Eastbourne.
Langney Shopping Centre has been closed since the collapse in December, when it was declared dangerous.
Owners London and Associated Management Services said building control officers had now allowed retailers to return.
Work to reinforce parts of the roof and reinstating the collapsed section was still ongoing, the firm said.
Despite that, a spokesman said the first traders had returned to their stores, with others expected to follow in the next few weeks.
He said repair works were being done in phases to allow access to individual shops as soon as work was completed on them.
Traders have previously complained they were invoiced for rent while the centre was closed.
But the owner said demands had to be issued in order for traders to claim retrospectively against insurance, and all issues of compensation and insurance were commercially confidential.