Charity campaign for Brighton roundabout rename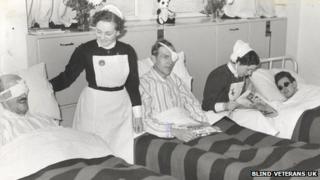 A charity for blind ex-servicemen and women is campaigning to have a Brighton roundabout renamed.
Blind Veterans UK has set up a petition to rename the St Dunstan's roundabout in Ovingdean.
St Dunstan's changed its name to Blind Veterans UK last year. It opened its first rehabilitation centre for blind ex-service personnel in Sussex in 1938.
At one time it was home to 113-year-old Henry Allingham, a founder member of the Royal Air Force.
Mr Allingham was the world's oldest man and one of the last surviving World War I servicemen when he died in July 2009.
The roundabout on the A259 at Greeways has been known as the St Dunstan's roundabout by staff and veterans for many years, the charity said.
The charity has launched an online petition which will be presented to Brighton and Hove City Council on 9 July.