HIV tests offered at Brighton and Hove gay venues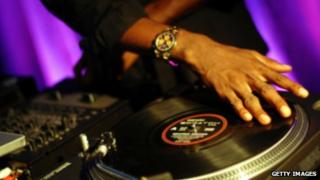 Gay and bi-sexual men are being offered HIV tests at selected venues in Brighton and Hove.
Outreach workers from the Terrence Higgins Trust are taking mouth swabs at bars, clubs, and saunas in the city, which has the highest rate of HIV infection in the UK outside London.
An estimated quarter of infected men in Brighton do not know they have the virus, mirroring UK-wide statistics.
People who take part in the tests will get their results within a week.
The outreach workers are also targeting men who have sex with men, but do not identify themselves as gay or bisexual.
The University of Brighton is leading the project, called Sialon II, in the UK.
The aim is to gather new data on risk patterns, prevention needs, and the local prevalence of HIV.
The project, which it is hoped could shape future HIV prevention work in Brighton and Hove, is being co-funded by Health Programme of the European Union, in collaboration with the World Health Organisation.
'Reducing new infections'
Figures show 7.59 per 1,000 people [or 1,387 cases] have HIV in the city, compared with a UK average of 1.5 per 1,000 people.
Approximately 90% of the infections were in men, and sex between men was the most likely route of transmission, the researchers said.
Nigel Sherriff, from the University of Brighton's Centre for Health Research, is co-ordinating the project in the UK.
He said the researchers had been delighted with the co-operation of gay venues across the city.
"We are seeing already that this innovative testing method, as well as providing prevention information and condoms, is an important way of increasing access to HIV testing and ultimately contributes to reducing new infections and onward transmission," Dr Sherriff said.
"What this questionnaire can do is tell us things such as behavioural patterns, risk patterns, things like whether they've had STIs before, their perceptions of their risk and so on."
'No excuse'
Shaun Cheeseboro, who went to a Brighton pub for a drink, agreed to be tested for HIV.
"I'm one of those guilty people, I've made every excuse in the book not to get tested," he said.
"This was a great opportunity to do what I'd been putting off for five or six months.
"It's very convenient. The fact that they were right in this pub after work - I had no excuse not to, basically."
Sialon II is also being implemented in countries including Italy, Belgium, Bulgaria, Germany, Poland and Russia.