Sussex Police probe Councillor John Cherry's race remarks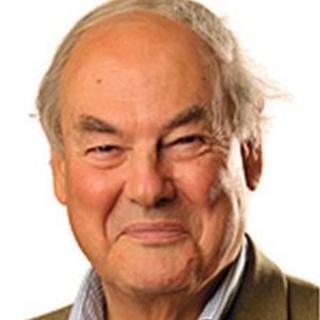 Comments by a former Tory councillor about children from ethnic minorities are being looked into by Sussex Police.
The force said it had received two complaints about remarks by Chichester and West Sussex councillor John Cherry.
Mr Cherry, 73, resigned from the Conservative Party after claiming Pakistani children would fail to "rise to the top" and some nationalities were "uncertain" when it came to hard work.
He was commenting on plans for an Eton-style boarding school in West Sussex.
A spokesman for Sussex Police said: "The remarks attributed to Mr Cherry in the Mail on Sunday have been subject of complaints to us by two members of the public, and we are currently assessing the remarks to see what steps should be taken next."
In resigning Mr Cherry, who represents the village of Stedham, said the comments were "extremely foolish".
His remarks were heavily criticised and led to moves by the Conservative Party to suspend him, before he resigned.
And Stephen Twigg MP, Labour's shadow education secretary, said the councillor made made "openly racist comments" and it was "no surprise people still think of the Conservatives as the nasty party".
Both West Sussex County Council and Chichester District Council referred the issue to their standards committees to be investigated.
'Sexual volcano'
The south London-based Durand Academy intends to open a boarding school in Stedham for children aged 13 to 18.
Head teacher Greg Martin said the academy wanted to give the youngsters, who were 97% African Caribbean, a boarding school with an extended day to give them a greater depth of study and experiences.
In response, Mr Cherry told the Mail on Sunday: "Ninety-seven per cent of pupils will be black or Asian. It depends what type of Asian. If they're Chinese they'll rise to the top. If they're Indian they'll rise to the top. If they're Pakistani they won't.
"There are certain nationalities where hard work is highly valued. There are certain nationalities where they are uncertain what this hard work is all about.
"If the children are not allowed out of the site then it will make them want to escape into the forest - it will be a sexual volcano."
On resigning from the Conservative Party, Mr Cherry issued a statement which said: "My remarks about Durand Academy, as reported in the Mail on Sunday, were plainly wrong.
"They were thoughtless and extremely foolish. I unreservedly apologise and withdraw them. I very much regret the distress this must have caused."