Brighton and Hove City Council pays for copyright breaches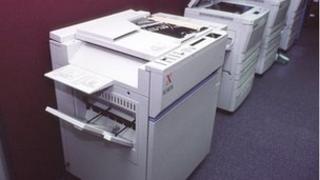 Brighton and Hove City Council has been forced to stump up an undisclosed sum after infringing copyright laws.
Officials have reached an out-of-court settlement with the Copyright Licensing Agency (CLA) to cover legal costs and backdated licence fees.
The council says the breach involved "a very small part of the council" and it has now taken out a new licence.
CLA licences protect authors, artists and publishers from the unauthorised reproduction of print and online work.
The parties will not disclose how much public money is involved, but the BBC understands it is a five-figure sum.
'Whistle-blowing' system
Martin Delaney, legal director of the CLA, said the city council had been co-operative once the agency had proved copyright had been infringed over several years, but the council insisted the breach was during one year only.
Mr Delaney told the BBC: "The council had been licensed until about three or four years before this [case] started.
"They had had a licence and then ceased to have one and we proved to them that they needed one."
Although Mr Delaney would not comment on how the CLA gathered its evidence in Brighton's case, he disclosed that the CLA used several "weapons" to prove breaches, including Freedom of Information requests and a "whistle-blowing" system.
He said: "It is only fair that authors, artists and publishers should be compensated for the use of their copyright works."
Penny Thompson, the council's chief executive, said: "The infringement of copyright happened in one very small part of the council during 2009-10 and the council agreed to put matters right by entering into a licence for the period when the infringement occurred.
"A copyright licence has now been taken out... to ensure the council has the necessary licence for any further copying, scanning and downloading, and we are pleased this matter has now been resolved."