Study on child attacks on parents awarded grant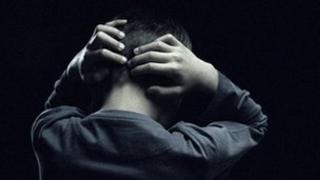 A study by the University of Brighton into violent attacks by children on their parents has been given funding of more than £600,000.
The university's Dr Paula Wilcox said: "It remains a taboo subject that parents and carers find difficult to disclose."
Many attackers are not identified until they come into contact with the criminal justice system, she said.
The university added that most attacks were carried out by adolescent boys.
The grant of £641,000 from the European Commission, will look at incidents where young teenage boys and girls use physical or psychological abuse to gain power, usually over their mothers.
The university said child to parent violence (CPV) is defined as "any act of a child that is intended to cause physical, psychological and financial damage to gain power and control over a parent and/or carer".
'Deeply worrying'
Dr Wilcox, principal lecturer at the University of Brighton's school of applied science, is leading the research.
She said: "We hope to build on previous learning in this area to enable a better pan-European understanding of CPV."
The university will be working with Brighton and Hove City Council, the National University of Ireland and organisations in Spain, Bulgaria and Sweden.
Councillor Sue Shanks, from Brighton and Hove council, said: "Child-to-parent violence is unacceptable and deeply worrying so it is vital that we look at all good practice to find out what we can do to help prevent it."