Seven Dials work approved by Brighton and Hove Council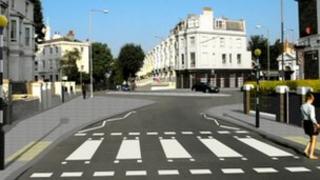 Work to improve a major junction in Brighton has been given the go-ahead.
Brighton and Hove City Council has agreed to changes being made at the Seven Dials junction, to the north west of the city centre.
Over the past three years there have been 20 accidents at the junction and councillors hope the changes will reduce this.
The seven roads that meet at Seven Dials include the A2010, which is a major route through Brighton.