Sussex insurer Hastings Direct creating 200 jobs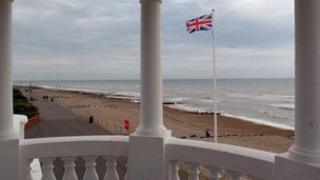 An East Sussex insurance firm has said it will create 200 new jobs this year.
Hastings Direct, which is based in Bexhill, said the positions were immediately available and spanned entry level positions to senior management.
Chief executive Gary Hoffman said the firm was already among county's largest employers but had ambitious plans.
Eastbourne MP Stephen Lloyd said it was "a sign of confidence in UK plc", which had real growth opportunities despite a difficult economic environment.
Mr Hoffman said the company currently employed 1.400 people.
He said: "We are fast-growing. We are big enough to compete with the big insurance boys, but we are small enough to grow."