Hove seafront plinth project moves forward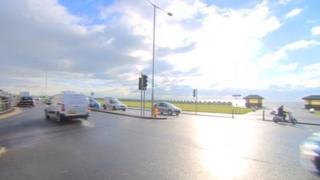 A plan to create a Fourth Plinth project in Hove, similar to the one set up in London's Trafalgar Square three years ago, has been approved by councillors.
The Hove Civic Society is seeking planning permission for a plinth on the seafront to showcase public sculptures.
Members of Brighton council's economic development and culture committee have backed the plan.
The plinth scheme will now need planning consent from the authority.
If approved, the plinth would cost up to £50,000 to construct.
The society has said it would be funded from donations by both the public and local businesses.
The "Hove Plinth" would be used for temporary displays of sculptures, which would be sourced through loans from major sculpture foundations, collaboration with local arts and heritage organisations and specially-commissioned work, the society said.