University of Sussex buys Virginia Woolf's diaries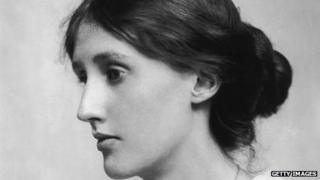 Small pocket engagement diaries used by Virginia Woolf to detail her personal life in her final years have been purchased by the University of Sussex.
The writer kept the diaries between 1930 and up until her death in 1941.
The university said it bought them to complement correspondence it already owned between her and other writers, family and friends.
Virginia Woolf took her own life by walking into the River Ouse, in Sussex, with her pockets filled with stones.
The diaries briefly record the writer's meetings with contemporaries, including the novelist E M Forster and poet T S Eliot.
It also lists visits to her artist sister Vanessa Bell and when she would be staying at her home in Rodmell, East Sussex.
In some of the diaries there are pencil lines through several dates and appointments, accompanied by the word "Bed", indicating periods when her physical and mental health was fragile.
The last entry is for 28 March 1941, which is written in pencil by her husband Leonard Woolf, and simply states "Died".
Fiona Courage, who is the special collections manager at the university, said the notes recorded in the diaries may not have found their way into her more detailed daily diaries, but are significant in terms of her social circle and physical and mental state.
"Our [current] collection very much represents Woolf's everyday life in the same way that the pocket engagement diaries do," she said.
"As with the engagement diaries, our collections relate to Woolf as an individual rather than her public persona of novelist, reviewer and essayist."
Ms Courage said the diaries, which cost £60,000 and were bought a Sotheby's auction, will now be available to scholars, enthusiasts and the general public for the first time.
They are currently available to view by appointment.