Brighton male eating disorders charity receives grant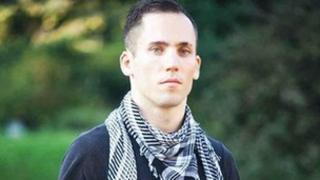 A charity which helps men with eating disorders has received a grant to help provide group support sessions.
Men Get Eating Disorders Too, based in Brighton, said a lack of support for men was a barrier to their recovery.
The organisation, which was awarded £3,000 by the Santander Foundation, said the support group meetings were scheduled to start in the spring.
The charity's founder, Sam Thomas, said: "This will help to alleviate the isolation and secrecy."
Mr Thomas, 25, said he had bulimia from the age of 13 after he was bullied at school.
"There is so little support available for people with eating disorders in the Brighton, Hove and Sussex (areas) and for many males affected this is a barrier to recovery," he said.
In January 2012 the charity launched an e-petition in a bid to spark a debate on support available to males with eating disorders.