Pedestrian killed in Southwater road crash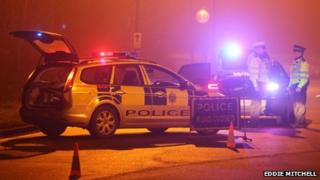 A man was killed when he was struck by a vehicle on the A24 in West Sussex.
The pedestrian, who was aged in his 40s, was hit by a BMW car on the southbound carriageway at about 23.30 GMT on Friday.
Sussex Police said the driver of the car did not realise he had been involved in a crash at first but raised the alarm when he arrived home.
A spokesman for the force added: "The pedestrian sustained substantial injuries which proved fatal."