Norovirus outbreak closes Newhaven school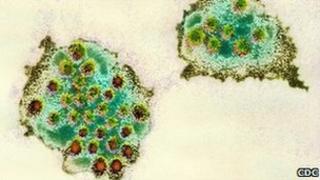 A school in East Sussex has been closed because an outbreak of norovirus is a "risk to public health".
Tideway School in Newhaven has seen increasing numbers of students suffering from the virus, said head teacher Rob Corbett.
In a letter to parents, he wrote: "We have had several cases of re-infection today which has been the final element in my decision."
The school will be closed on Thursday and Friday.
"I am very concerned that the spread of the disease close to Christmas will result in relatives of those in school being infected, particularly the elderly for whom the implications could be serious," Mr Corbett wrote.
"The risk to the public health has become too great."
The Health Protection Agency estimates there have been about 880,000 cases in England and Wales since the summer - 83% more than in the same period last year.