Burgess Hill 'billionaire' conman sent to jail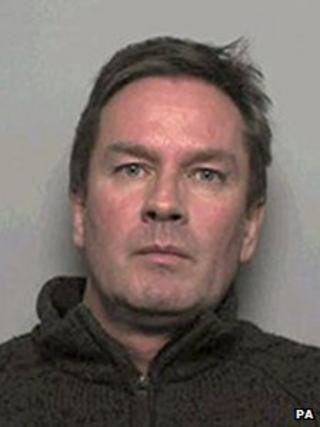 A conman has been jailed for five-and-a-half years at the Old Bailey after defrauding a woman of $1m (£629,795).
Alistair Stewart, 53, claimed he was a retired Goldman Sachs billionaire, while living in a bedsit in Oak Hall Park, Burgess Hill, West Sussex.
He earlier pleaded guilty to fraud after Nina Siegenthaler handed over the money over a six-month period.
Stewart persuaded her that he owned a private jet, yacht and helicopter and spent her money on luxury hotels.
He convinced the 37-year-old real estate agent that her savings would be invested in property while she was living in the Turks and Caicos Islands in the Caribbean.
He has since repaid more than £90,000 of the money, his lawyer told the court.
Judge Stephen Kramer told Stewart: "You have caused her immense psychological as well as financial harm."
'Very plausible'
His victim's money was spent on luxury hotels, helicopter trips and a £50,000 Mercedes car, the court was told.
Miss Siegenthaler said: "You never believe something like this could happen to you. It's absolutely surreal.
"It is vital people realise the dangers that are out there. I hope this acts as a warning."
A further 11 counts of fraud involving four victims were not proceeded with.
The court was told they had been used to back up Stewart's fantasy, but had not parted with any money.
Det Sgt Mick Richards said: "This was a very unusual case.
"Stewart carried out a sophisticated fraud in which he targeted the victim and 'groomed' her by internet, including Skype, over a period of months.
"He is very plausible, and shows a great knowledge of finance and investment, representing himself as an international businessman whilst in reality operating on his own from a computer in a Burgess Hill bedsit."
Stewart had earlier pleaded guilty to fraud by false representation between August 2010 and January 2011.
Nathaniel Rudolf, defending, said Stewart had since repaid $150,000 (£92,470).
"Ultimately, Mr Stewart is sorry for what he did," he said.