Stephen Lloyd MP claims expenses statement 'fair comment'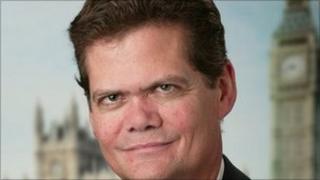 An East Sussex MP has been appealing against a High Court ruling that a claim about his predecessor in a campaign pamphlet was defamatory.
A leaflet produced by Liberal Democrat Stephen Lloyd during the 2010 election made comments about Conservative Nigel Waterson's expenses.
Mr Lloyd's lawyers told the court on Monday the statements in the pamphlets were fair comment and not defamatory.
The High Court judges reserved judgement until early in the new year.
Mr Waterson, who lost his Eastbourne seat to Mr Lloyd, was cleared of any wrongdoing over his expenses claims.
'Very stressful'
He started defamation proceedings in December 2010 following the use by the Mr Lloyd campaign of news reports in Liberal Democrat election newspapers.
Lawyers for Mr Waterson argued during the case that such news reports were used despite the fact that the former MP's expenses claims for a second home in outer London "were clearly proper and within the rules".
Following the hearing on Monday, the former MP said: "This whole episode has been very stressful for my family and having it brought back to court was almost as stressful as having these accusations made at the time.
"We've had to come to court, there's no sign of the other side apologising or withdrawing and we now we await the judgement."