Former Brighton Co-Op turned into halls of residence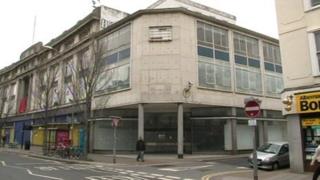 The facade of a former department store in Brighton will be saved under plans to turn it into student accommodation.
Brighton and Hove City Council have given permission for the demolition of the rear of building, which recently housed a Co-op, in London Road.
A private developer will preserve the facade and build accommodation for 351 Sussex University students behind.
In December 2011 the authority turned down an application to demolish the whole building.
Squatters took over part of the building in May.